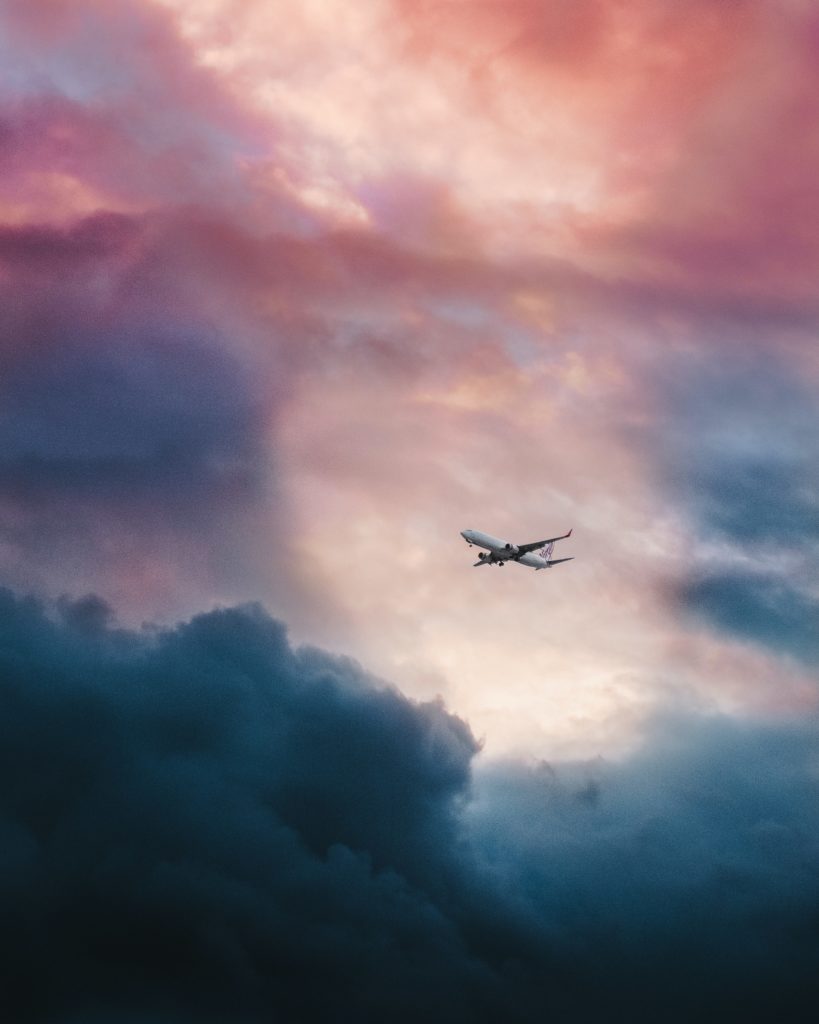 When you're living with dementia or cognitive loss, travel can be a great way to keep your mind active and engaged. But it's important to plan ahead and be prepared for what to expect. With a little bit of planning and modification, travel can be a wonderful experience for both you and your family member.
I received a question about traveling with cognitive decline or dementia. The question asked about pitfalls to watch out for.
Great question – it is about how to adapt to do things you love! And to be prepared, but not to avoid doing the loved activities.
In answering this question, I am going to make a few assumptions. The person is living with either mild cognitive impairment or early stages of dementia. What does that mean? Mild cognitive impairment (MCI) is a medical condition in which people have problems with memory, language, and thinking. Early stages of dementia are when people first start to experience problems with cognitive abilities. This can include forgetting recent events, trouble finding the right words, and changes in mood or behavior. The difficulty is often in executive function skills such as planning, organizing, and decision-making.
Knowing this helps us do some planning for the trip.  Realize that the planning, organizing, and decision-making capabilities of your PLWD may not be what they once were or may worsen during times of stress – such as traveling!! 
If traveling is no longer possible – and you need tips for your journey on the dementia path, sign up here.
Plan Ahead for Travel
The questions was about going overseas. I would begin with a shorter trip, as a test drive, somewhere nearby to see how both you and your PLWD react to the travel.
Does the shorter trip bring out any anxiety? In either you or your PLWD? Can you explore what brings on that anxiety? This will help you plan and adapt for the larger trip.
Common issues persons living with dementia (PLWD) have discussed with me
The travel 'feels' more taxing and causes fatigue, they say due to the dementia. With this general information, the PLWD plans to go slower and take more breaks. What does this look like? Showing up to the airport a bit early so that there is no time pressure to get through ticketing, security, finding the gate, finding and using the toilet.
Make things easy
Can you address areas of travel that may be the most complex.
If possible – do direct flights! Fewer flights, less confusion, and needs for planning during travel.
Check in and load ticket on a mobile application for easy access.
Arrange for TSA pre-check. In 2022, you can pre- enroll and make an appointment online or walk-in at an enrollment center. To apply for TSA PreCheck®, travelers must go in-person to an enrollment center to provide documentation and fingerprints. Applicants pay a non-refundable $85 fee to cover the cost of background checks. For more information, check here. If traveling outside of the US, consider Global Entry, information and application can be found here.
Consider a wheelchair at the airport
But I don't need a wheelchair! It's dementia, not a walking disorder! Consider the fatigue of travel and compound that with cognitive loss. This is about pacing – saving energy for what matters most.
Thanks to the Air Carrier Access Act of 1986, all US-based airlines must offer passengers with disabilities wheelchair transportation to and from their gates. Foreign airlines must offer the same service for passengers on flights departing from or flying to the United States. If you have to change planes, your airline must provide wheelchair assistance for your connection. Regulations vary in other countries, but most major airlines offer some type of wheelchair assistance.
The downside to wheelchair? You may have to wait. To minimize this, call the airline you booked your travel with as soon as you've made reservations to secure your wheelchair. Sometimes the attendance are in short supply – realize it may add a bit of time to travel, but it will save you in fatigue.
Ways to fight overstimulation or fatigue during travel
Many PLWD mention that when needing to concentrate on travel, they get overstimulated. Overstimulation can be from verbal (intellectual) information, ever-shifting nonverbal (emotional) messages, and the sensory experiences of close-up bodies, loud voices, sights and smells.
Verbal stimulation: Practice having just quiet time with your PLWD. I've traveled with people who speak constantly – it can be exhausting. Plan some quiet time breaks.
Emotional stimulation: The PLWD will pick up any stress that you may have as well. Can you think about what helps you stay calm during travel? Plan that in as well.
Sensory stimulation: Bring earplugs and eye mask to block out the world for a short break. Put in music that PLWD enjoys on a headset to combat loud and confusing places and noises. Can you visit sites when crowds will be at the least or plan to go when well rested with a plan for a rest afterward.
What if we should become separated or lost?
When I've traveled with someone with dementia, we have an emergency back-up plan. The PLWD wears an identification lanyard that can be tucked inside their shirt or blouse or worn on the outside. It says something like this.
My name is Anne Kenny.
I live with memory and cognitive loss.
I am traveling with NAME OF PERSON.
If I am lost or need assistance, please contact them at PHONE #, email.
Any other pertinent information that may be helpful can be put on this lanyard as well.
Consider this
There are so many positives to travel – it is wonderful to keep the opportunities and experiences in our lives as long as they enhance our lives. With some modifications, travel in the earlier years of dementia can be very enjoyable.
Modification are in
Expectations – yours and the PLWD
Timing – keep things at a relaxed pace
Planning – think through every scenario ahead
Balancing activities with rest – one big activity per day and many restful breaks
Listening to verbal and non-verbal sense of overdoing or fatigue that may bring out unusual behaviors, emotions, patterns – likely remedied by rest, quiet and reassurance.
Bon voyage!
Together in Dementia!